NUMBER FIVE! DEAD SPACE 2!
I liked the first one, despite it's clunky controls. But, then again, clunky controls seem to be a theme in horror games.
But, unlike many other horror games, I didn't want to smash my fucking foot through the disc in a fit of rage. Something people seem to have forgotten is that horror lies within the atmosphere, not the gore or whatever! And the atmosphere is gone when you're repeating the same scene for the 20th time because the camera controls suck monkey tits.
But dead space 2 fixed a majority of the problems. The easier controls helped fight the monsters and enough new nasties were added to keep some sense of urgency.
It's a very fun game and it has enough horror to be called a horror game (unlike the newer resident evil and silent hill games). But it wasn't very scary. Still, good gameplay and decent story.
NUMBER FOUR! MARVEL VS CAPCOM 3! FATE OF TWO WORLDS!!!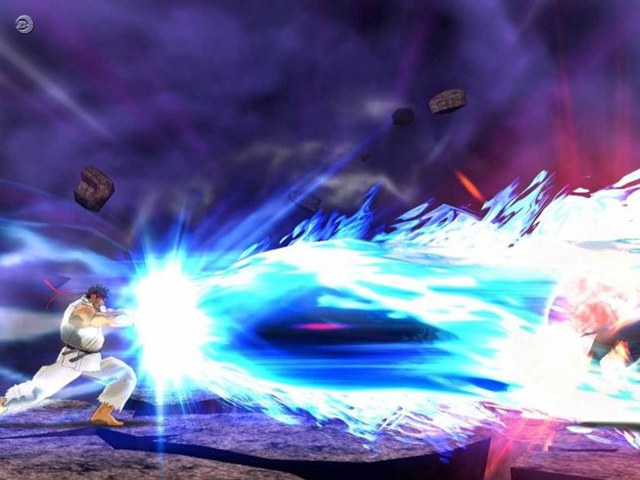 I'm not big on fight games. Don't get me wrong, I love playing a few rounds on street fighter or Tekken but I've never liked them enough to actually buy one.
Until now! MVC3 is a whole lot of fun. The controls are great, it's well paced and matches last long enough to be interesting and not so long that they get stale. Plus, you get to choose a team of three fighters, instead of sticking to one.
Three fighters! How cool is that?!? I can play hulk for a while then Ryu when I fucking feel like throwing some fucking hadokens!
NUMBER THREE! INFAMOUS 2!
Blowing shit up! Infamous was a fantastic game but, as you may know, it had problems. Too many bad guys when all you wanna do is find shards!
But the sequel fixes all that. Well, for the most part. It's fun, fast and lasts just long enough to get you used to ALL THE SUPER FUCKING COOL ELECTRIC POWERS! BOOM! ZZZZZZZZING!!! KRAKATHOOOOOOOOO!
It's one the best open world games I've played in a long time and it gives you a lot to do, plenty of fun! Keeps you busy!
NUMBER TWOOO! AWWWWW IT'S SKYRIM!!!
Don't hit me! Yes yes, I put Skyrim at second place3. Why? Well it's not as great as it should be. I found the guild missions to easy to beat, their story lines too short and the variety lacking.
With Oblivion I loved creating new characters with new classes and what have you but in Skyrim I find that once you've done it once or twice, there's no point in doing it again.
Don't get me wrong, the game is great. It's huge! There are dragons! The main story is epic! Short, though. Very short.
And every race looks cool. Every one of them! It looks great and, despide my bitching, there is a lot to do for a while. It's just... not as great as it could be.
AW SHIT! HERE'S NUMBER 1! DUKE NUKEM- I'm joking, obviously. IT' DEUS EX: HUMAN
REVOLUTION!
Deus Ex was a freaking awesome game. And Deus Ex: HR? A worthy follow up! It's a prequel which means we get to see how everything started and wow, it's pretty cool.
The gameplay is varied enough to justify replaying it and the story is very interesting and well told. It's not as huge and varied as the original's story but it's good.
There aren't as many choices as you'd expect from this series but that's only a minor argument. The game did what it set out to do. It added to the Deus Ex universe and entertained us. I expected less and got more!